Annual Fund Giving at the Litchfield Historical Society
We want to show you the many ways your support of our Annual Fund provides the resources needed to fulfill our mission of illuminating the rich and nationally-significant history of Litchfield. The Annual Fund is the Litchfield Historical Society's yearly appeal to members and friends for contributions that help support our day to day operations.
In 2019, the town of Litchfield celebrated its 300th anniversary. To commemorate this tricentennial, we held programs with the Litchfield Schools, including hosting the Center School's 300th Celebration in the Tapping Reeve Meadow and participating in the various activities occurring town-wide.
The children's garden in the Tapping Reeve Meadow bloomed beautifully this year after a planting by the Litchfield 2nd graders and our Garden Educator. Our latest addition to the Litchfield landscape proved to be a perfect setting for family programs.
It was a busy year for programs at the Tapping Reeve House & Litchfield Law School. University of Hartford paralegal students held a mock trial in the school. The Tapping Reeve House was a featured stop on the CT Bar Associations year-long scavenger hunt. Visitors increased over 15% from last year!
We are happy to announce the arrival of our latest publication this year, Litchfield: America's First Law School. This serves as a guidebook to the history and significance of the Litchfield Law School and Female Academy.
Our latest exhibition, Sold, Made and Grown in Litchfield, examined some of the local businesses that helped shape Litchfield's history, the town's unique character, and the community's shared memories. To help tell the many stories that could not be included in the exhibit, guests were able to write their thoughts and memories in a book on display, as well as send images that were included on a dedicated exhibit site. These additions will be incorporated as we continue Sold, Made and Grown in 2020.
The Helga J. Ingraham Memorial library continues to help researchers, host school groups, and contribute to exhibits. This year we dipped our toes into collecting born-digital records, a complicated and expensive undertaking. In addition to the usual description, digital resources also require a means of providing perpetual access to obsolete media and software formats.
With the generous support of private funders, a project archivist has completed arranging and describing the papers of Sonia P. Seherr-Thoss and is halfway through the Lynne Templeton Brickley Papers.
We continue to work with the community to document the history of local businesses and organizations. This year, we were given the papers of the Mary Floyd Tallmadge Chapter of the Daughters of the American Revolution, and are working to help the Methodist Church with their records and artifacts as they move locations.
Thank you for joining us for our community-wide celebrations this year! Pets of all types were back for the Annual July 4th Pet Parade and Turn-of-the-Century Fest. Our Annual Apple Harvest Festival came back for a second rendition this year, bringing together a delicious apple pie contest, live music by local jazz group The Tapping Reeds, and craftsman demonstrations into one beautiful fall day!
One of our best attended programs this year welcomed Professor Maurizio Ridolfi and his colleague Dr. Piero Marcovigi. They traveled from Italy to join Blair Bertaccini for a lecture on Italian immigrants who came from Meldola, Italy, to Litchfield. Their touching public history project focuses on the stories of long-lost family groups, many of whom remain in Litchfield.
Thanks to generous support from Litchfield Bancorp, we have partnered with Litchfield Public Schools to provide a continuous 4 year curriculum for all students in 1st, 2nd, 3rd, and 5th grades. Through this program, they explore Litchfield History while building museum literacy skills
Our school programs are now reaching classrooms outside of Litchfield. Har-Bur Middle School visited for a second year in a row for a full day of walking tours and spy activities. We also had visits from the Country School and Waterbury's Gilmartin Elementary School.
We continued our partnerships with local organizations, such as the League of Women Voters, the Litchfield Community Center, Litchfield Civic Family Services, and the Litchfield Education Foundation to provide fun and educational programs to all ages.
Monthly walking tours and lectures provided more ways to learn about Litchfield's history and experience the past. All in all, we hosted over 150 programs this year. Free museum admission was generously sponsored by Ericson Insurance Advisors, enabling everyone to visit and experience our shared history.
Thank your for joining us for all that happened this year!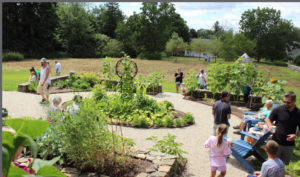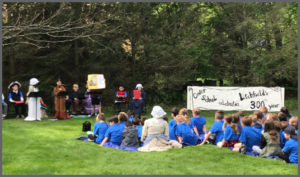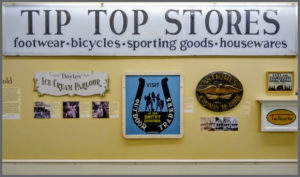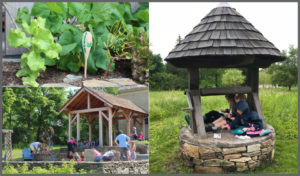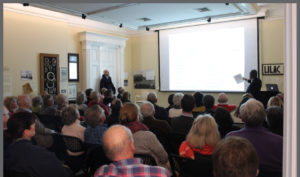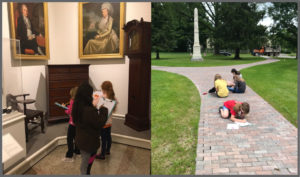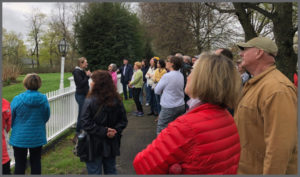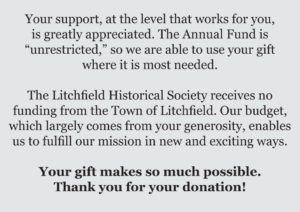 The Litchfield Historical Society, a 501(c)3 tax exempt organization.