Annual Fund Giving at the Litchfield Historical Society
As I wrote this letter last year, I had no idea that many of the same themes would still be relevant today. We have all faced another year of change and uncertainty as the pandemic continues its course. But the Litchfield Historical Society has continued to weather the storm and I hope, to serve our community in many ways. We continue to find new and exciting ways to connect with our members and friends.
Last year you responded to our annual appeal with extraordinary generosity, and we raised more funds than in any past year. I hope you can see the difference your gifts made and will continue your generous support this year.
Most of our activities in the winter of 2021 remained virtual including:
A joint lecture series focused on contemporary topics in conjunction with the League of Women Voters of Litchfield County
Lectures exploring the human and environmental cost of sugar, mahogany, and ivory in the eighteenth and nineteenth centuries
Virtual field trips for local schools
Trivia competitions
Lectures on the history and care of gravestones
Downloadable craft activities
Behind the scenes curatorial minute videos
And more!
You can find recorded versions of many of these programs on our YouTube and other social media channels.
While last year we had to suspend our in person work with the Litchfield Public Schools, this year we have built a program that is stronger than ever, working with grades 1, 2, 3, 5, 7, 8, and the Black and Latino Studies class at the Litchfield High School.
2021 brought the re-opening of the museums and we have welcomed record numbers of visitors this summer and fall. We opened two new exhibitions at the History Museum and the exhibition at the Tapping Reeve House has remained a draw for visitors from near and far.
Once again in the late spring we turned our attention outside to the Tapping Reeve Meadow. We offered community weeks, summer S.T.E.A.M. (Science, Technology, Engineering, and Math), a composting workshop, a lecture on Alexander Calder, bocce and beer, the return of the 4th of July Pet Parade and the 2nd Annual Scarecrows in the Meadow – something for everyone!
This year we continued our partnerships with community organizations and activities included summer camps with Litchfield Park and Recreation, bi-lingual story time with the KidsPlay Children's Museum, and lectures with the League of Women Voters of Litchfield County. We held several programs and talks with the Litchfield Garden Club, hosted the National Italian American Bar Association at the Litchfield Law School, and Litchfield Area Business Assocation in the Tapping Reeve Meadow
We are here for you – our community. Rising cases of COVID – 19 forced us to cancel our Music in the Meadow Fall Fundraiser, so your gift is more important than ever.
Please consider giving to the Litchfield Historical Society Annual Fund at any level. Your gift does make a difference.
Catherine Fields
Executive Director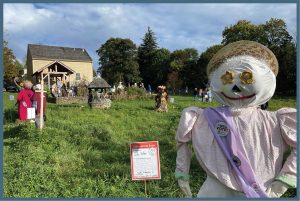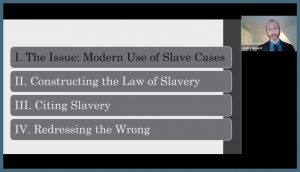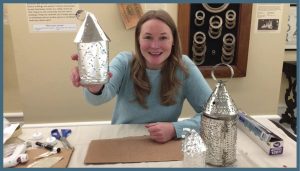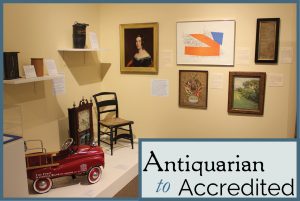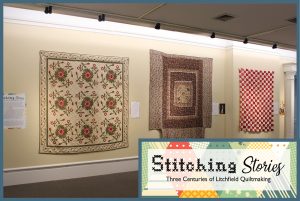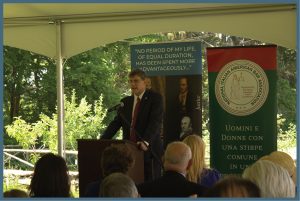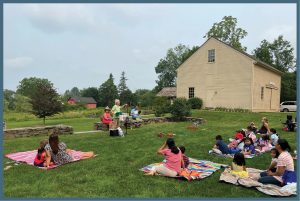 The Litchfield Historical Society, a 501(c)3 tax exempt organization.