Our staff-led group tours and programs are engaging, informative, and tailored to your group's interests. Make the next outing for your club, senior group, or reunion memorable with a personalized visit to the Litchfield Historical Society.
(PDF, 1013 kb)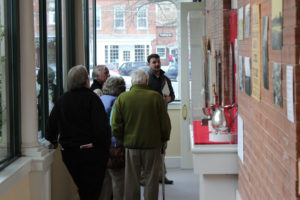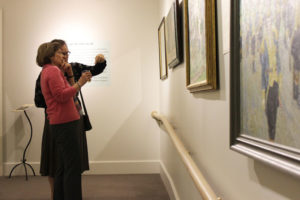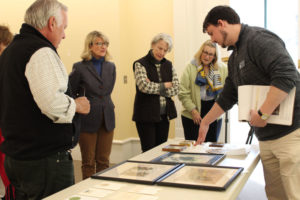 BOOKING DETAILS
45 mins-1.5 hours long, adjusted to fit your group's schedule
Onsite Programs: $7 per person/per program, minimum of 6 people or $40
Offsite Programs: $150 plus mileage
Reservations are required for all groups and should be made no later than 2 weeks before desired date
Facilities are wheelchair accessible, please advise us of any special needs
PROGRAM LIST
Highlights of the Litchfield History Museum
Take a closer look at the objects and stories on display at the Litchfield History Museum with a staff-guided tour of the galleries, including the museum's newest exhibit: Antiquarian to Accredited: An Look Inside the Historical Society. Tours can be tailor to fit the interests and needs of your group.
"The Noblest Study" – The Legacy of the Litchfield Law School
Tours of the Tapping Reeve House and Law School bring to life the experiences of students at America's first formal school of law. Discover what brought young men to study in Litchfield and how politics, society, and education came together at Tapping Reeve's Law School.
Litchfield on Foot
Litchfield's Historic District is well known for its carefully preserved private homes,welcoming town green, and cheerful commercial district. Step back in time on a staff-led walking tour.
Heroes of the Revolution: Litchfield during the American Revolution
Homes and Histories: Architecture of Litchfield
Slavery Here: The Life of William Grimes
Litchfield by Bus
Explore beyond the center of Litchfield and discover more of the town's rich history with a staff-led bus tour of Litchfield. Learn how geography, economics, and culture shaped Litchfield's boroughs and created communities with unique identities that preserve today.
At Home in History *OFF-SITE PROGRAM*
This OFF-SITE PROGRAM is specifically designed to bring the museum to you. Hands-on and engaging, participants in this program share stories and compare their lives to the everyday lives of people living hundreds of years ago through objects and demonstrations