Exhibit Now Open
Oftentimes, visitors to a museum only sees the results of the work put in creating an exhibit. In Antiquarian to Accredited, visitors are given an inside look at the operations of the Litchfield Historical Society. Why we collect, what we collect, how we share our collections, and the ways we can better serve our community.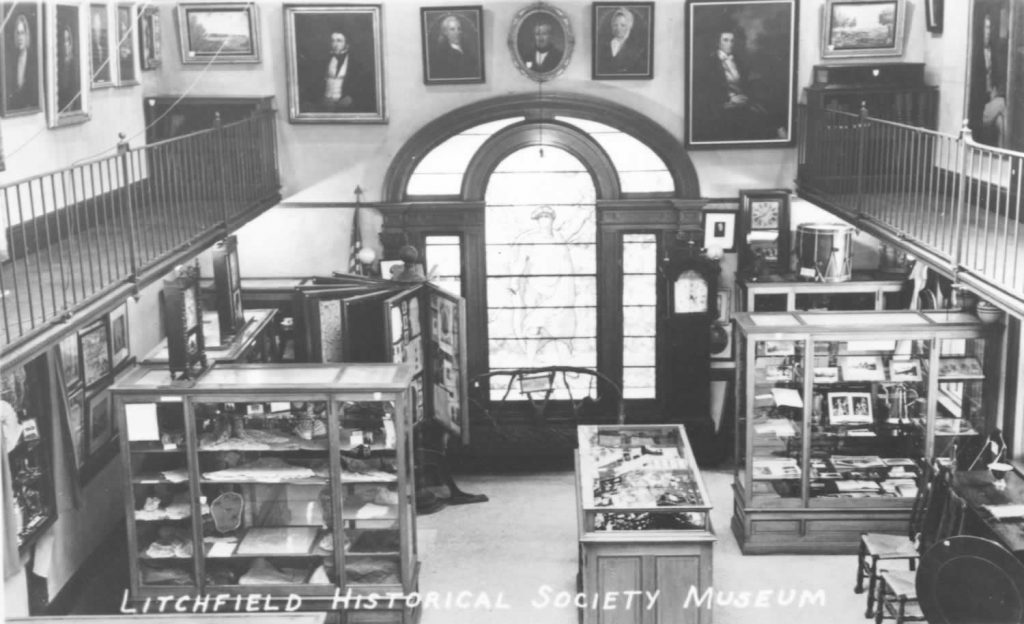 Antiquarian to Accredited also explores the individual stories surrounding the objects and papers in our collection. From the unique viewpoints of our staff, board members, volunteers, and other guest contributors, the labels are written in a conversational tone to best express their personal interest in the object. Visitors will be encouraged to share their own favorite experience or object in the museum.
This exhibition is for anyone who wants to learn more about how a museum works, what objects and materials mean the most to the staff, or how to better access the Historical Society's holdings. We hope you visit us soon!
Visit our Calendar of Events for programs related to the exhibit!
E X H I B I T   S P O N S O R
This  exhibit is made possible by CT Humanities.

Museums Free To All