Museums and Hours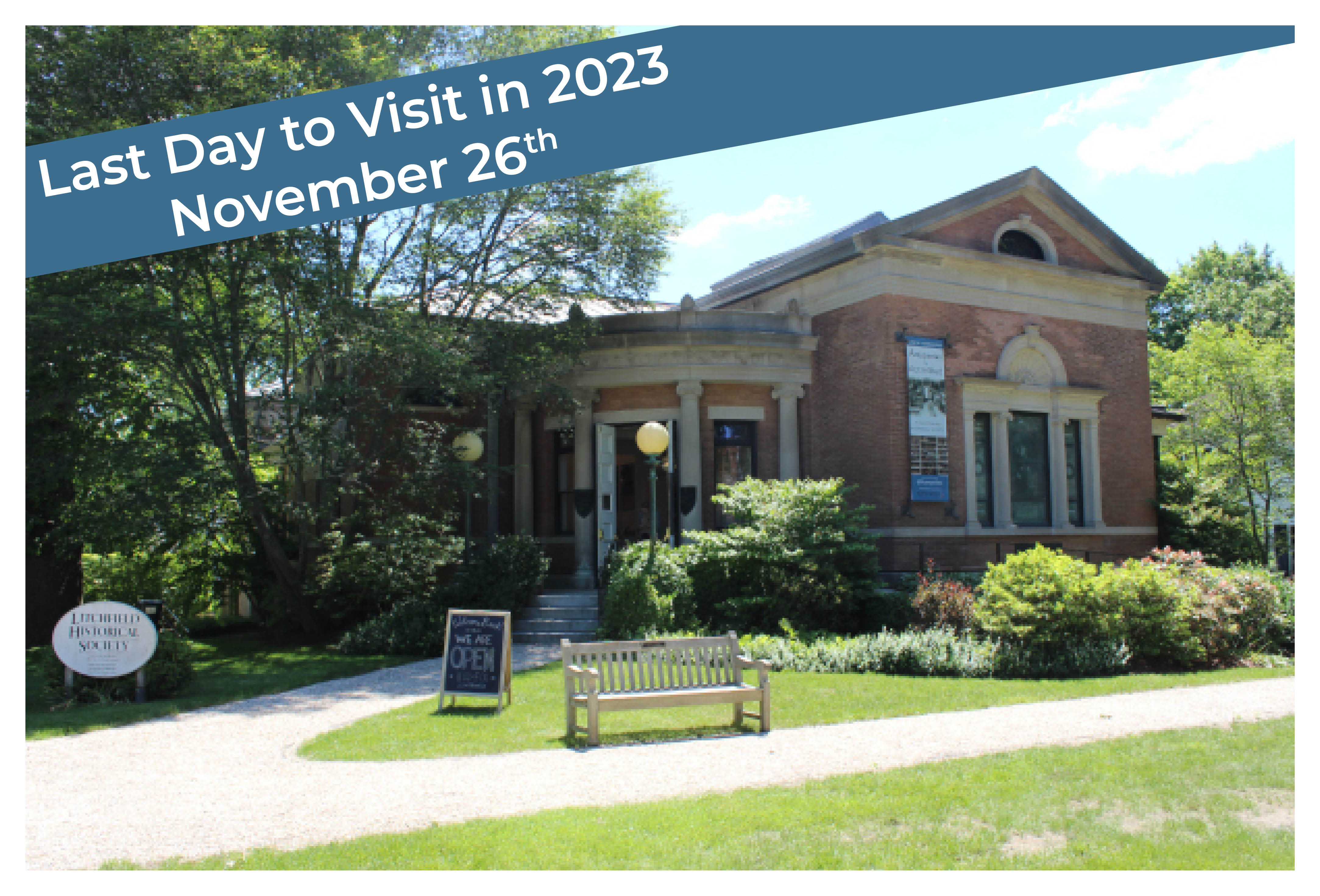 The Litchfield History Museum exhibits the evolution of Litchfield, Connecticut from its settlement in 1719 to today. Through changing exhibits, artifacts and archives, as well as hands-on areas, visitors can explore the diverse history of the town. Learn more here.
The Tapping Reeve House and Litchfield Law School takes visitors on a journey through the 19th-century life of a real student who came to Litchfield for an education at the Litchfield Law School or the Litchfield Female Academy. The Litchfield Law School was America's first school of law. Through role-playing, hands-on areas, and interpretive exhibits, each visitor explores timeless issues of travel, communication, education, and community. Learn more here.
Hours
The Litchfield History Museum and Tapping Reeve House and Litchfield Law School will close for the season after November 26, 2023. They will reopen April 20, 2024
Hours through November 26, 2023
Wednesday through Sunday – 11 a.m. to 5 p.m.
The site is also home to the Tapping Reeve Meadow, a community resource with landscape elements that would have been found on the site, and in Litchfield, from the 18th to the 20th centuries. Learn more here. Open dawn to dusk year-round.
Visit our Helga J. Ingraham Memorial Library or Collections to more about the artifact and archives collections of the Litchfield Historical Society. The Library is open year-round to researchers and houses information about Litchfield's 280 years of growth and change as reflected through the papers, publications, photographs, and ephemera of local residents, homes, businesses, institutions and organizations. Learn more here.
Library Hours
Open Year Round
Tuesday through Friday – By Appointment, Call 860 567 4501
Walking Tour Map
We have a walking tour map available for $2 that provides a self-guided tour of the historic district's homes and businesses. Stop in and purchase one today! Or, download the free, digital version of the Walking Tour Brochure. (PDF, 3MB)
MUSEUMS FREE TO ALL!
In our continuing efforts to better serve the Litchfield community we are pleased to once again offer free admission, generously sponsored by Ericson Insurance Advisors.