82 South Street, Litchfield, CT 06759
About the Museum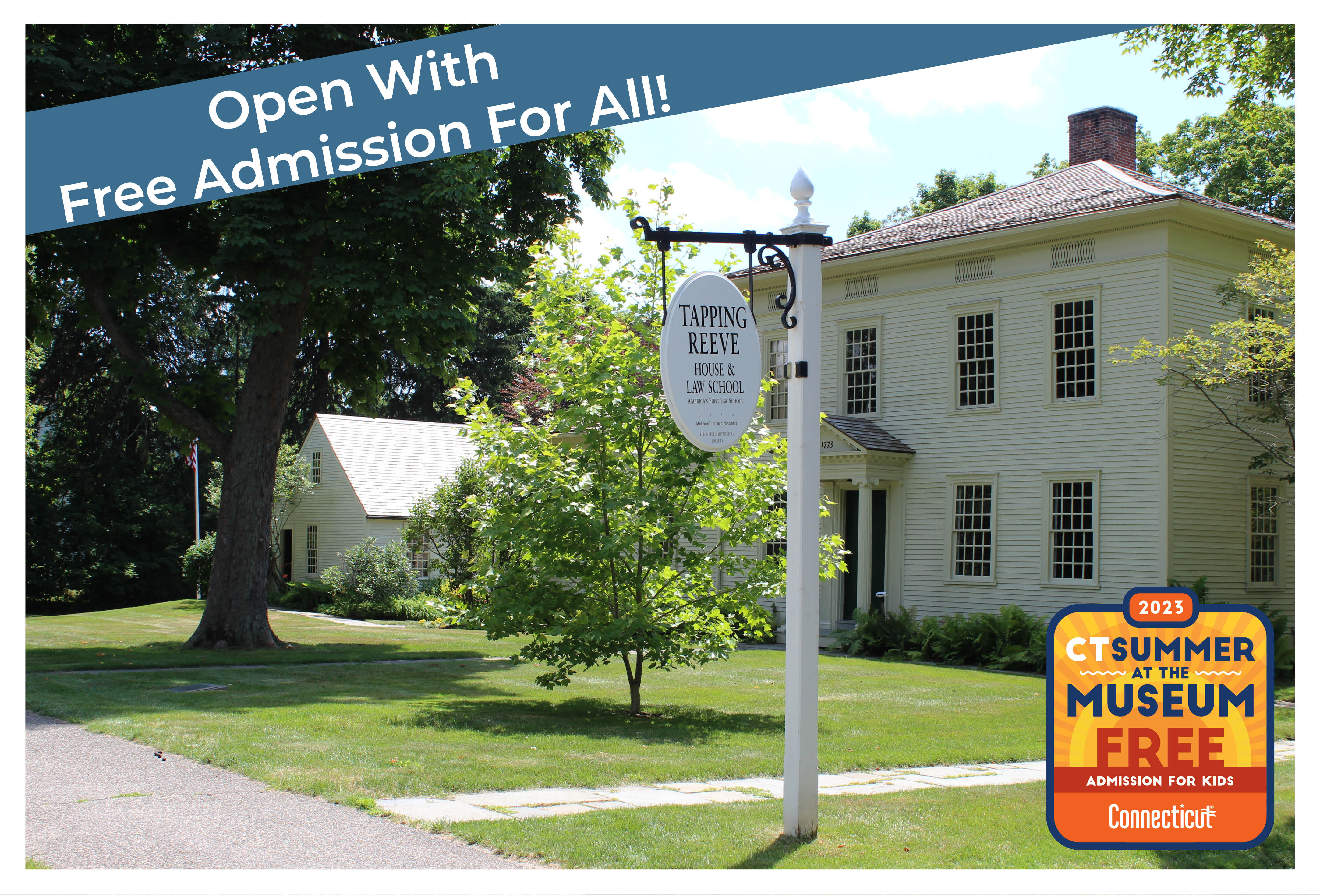 The Tapping Reeve House and Litchfield Law School takes visitors on a journey through the 19th century life of a real student who came to Litchfield for an education at the Litchfield Law School or the Litchfield Female Academy. Through role-playing, hands-on areas, and interpretive exhibits, each visitor explores timeless issues of travel, communication, education, and community. The Litchfield Law School is the Nation's first law school. Touring the school showcases the evolution of law education and instruction, while exploring how Litchfield became home to such a valuable institution.
Between 1774 and 1833 Tapping Reeve and his partner James Gould revolutionized the way law was taught in this country, educating over 1000 young men who became leaders in law, politics, education and business. The students at the Litchfield Law School played an important role in the foundations of American democracy. They were the sons and grandsons of the men who fought in the revolution and wrote the constitution and these young men took it as their duty and responsibility to make the document work. Tapping Reeve's law school, noted The Litchfield Enquirer on November 11, 1830, "presents advantages enjoyed by few, if any, institutions of the kind of our country. It has sent forth into the world many gentlemen distinguished no less as Statesmen than Civilians." Indeed, the school spawned 2 vice presidents, 101 United States congressmen, 28 United States senators, and 6 cabinet members, 3 justices of the United States Supreme Court, 14 governors, and 13 chief justices of state supreme courts. Many more graduates held state and local political office; others became leaders of the nation's emerging corporate, mercantile, industrial, and financial establishments. More than 20 alumni of the school were the founders or early professors of new law schools.­
Visitors of all ages are encouraged to meet the students as they watch the introductory video Coming to Litchfield. Throughout the Tapping Reeve House, visitors can experience student life as they try on period clothes, make decisions about what supplies to buy, and vote on issues of the day.
Professor Katherine Hermes of Central Connecticut State University had this to say:
"If you want an experience that alters your perception of what a museum is like, humanizes the past, engages every member of your family, contributes to historical debate on an intelligent level, and offers a critical look at America's early republic, come to Litchfield." Connecticut History Volume 39 Number 2, Fall 2000
The Ledger is a database containing biographical information for students and instructors of the Litchfield Law School and Litchfield Female Academy. Details about what you will find can be found here.
Hours
The Tapping Reeve House and Litchfield Law School reopen to the public on April 22, 2023
New hours starting April 22, 2023
Wednesday through Sunday – 11 a.m. to 5 p.m.
Walking Tour Map
We have a walking tour map available for $2 that provides a self-guided tour of the historic district's homes and businesses. Stop in and purchase one today! Or, download the free, digital version of the Walking Tour Brochure. (PDF, 3MB)
MUSEUMS FREE TO ALL!
In our continuing efforts to better serve the Litchfield community we are pleased to once again offer free admission, generously sponsored by Ericson Insurance Advisors.