7 South Street, Litchfield, CT 06759
The Helga J. Ingraham Memorial Library is open Tuesday through Friday by appointment only. Please call 860 567 4501 or email archivist@litchfieldhistoricalsociety.org to schedule an appointment.
Library and object collections may be viewed in the Ching Reading Room, but do not circulate. Staff members are always available to help patrons. The library is located on the ground floor of the Noyes Memorial Building, below the Litchfield History Museum and can be accessed by the door facing East Street.
Research at the Library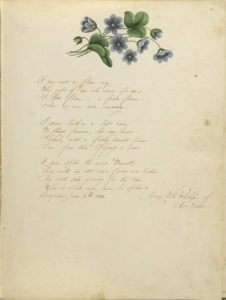 The Ingraham Memorial Library houses information about Litchfield's 280 years of growth and change as reflected through the papers, publications, photographs, and ephemera of local residents, homes, businesses, institutions and organizations. The Library also serves as the official repository for the records of many local institutions including the Garden Club, the Litchfield Red Cross, the Junior Women's Club and the Mary Floyd Tallmadge Chapter of the DAR.
Birth, death, and marriage records, as well as land and probate records, are located in the town halls of each town and are not collected by the Historical Society.
If you plan to visit the Library to conduct research, we strongly urge you to contact the Archivist at archivist@litchfieldhistoricalsociety.org or
Curator at curator@litchfieldhistoricalsociety.org about your visit in advance. Some items are stored off-site and require advanced notice for retrieval. If are unable to visit the Historical Society and would like us to do research for you, please see our Research Requests guidelines.
Plan your visit
Email archivist@litchfieldhistoricalsociety.org for archival-related inquiries.
Email curator@litchfieldhistoricalsociety.org for artifact-related inquiries.
Call (860) 567-4501 to find out more about doing research.