Welcome to Litchfield
The Tapping Reeve House and Litchfield Law School takes visitors on a journey into the life of a student arriving in Litchfield to study at one of the town's two important schools:
The Litchfield Law School (1774-1833), founded by Tapping Reeve and the first law school in the nation. Reeve's school revolutionized the way law was taught in America and educated over 1,000 young men.
The Litchfield Female Academy (1792-1833), founded by Sarah Pierce and a pioneering institution for female education. Pierce's school offered an innovative curriculum of advanced academic subjects and ornamental training to over 3,000 young women.
The virtual tour will bring you through three spaces: the orientation galleries, the exhibit galleries, and the Law School building. We've placed a green tag at the end of each space that will move you to the next part of the virtual tour or allow you to return to the previous space.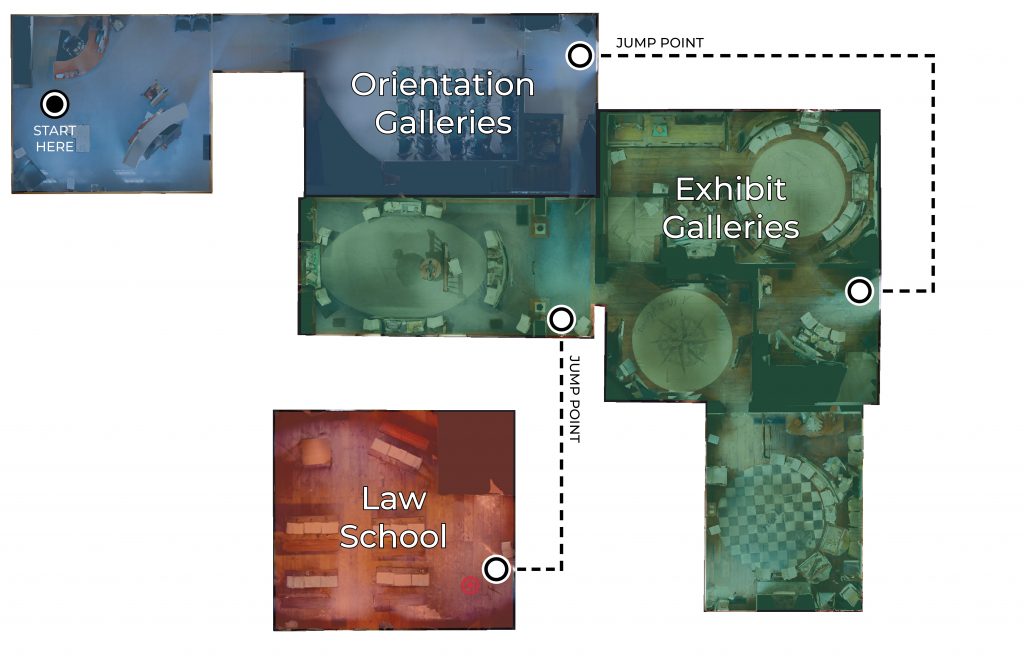 Begin Your Tour
For instructions on using the virtual tour, please scroll down to the next section. You can also find these instructions within the tour by clicking the "Help" button in the lower right corner, to the left of the Matterport logo.
Using the Virtual Tour
The circles you see around the exhibit are called tags. Click on a tag or hover over it to interact with the virtual exhibit.
GREEN tags help you navigate the tour and move between the three different spaces
YELLOW tags place you in the shoes of a student coming to Litchfield
PURPLE tags contain additional information about the schools, students, and materials on display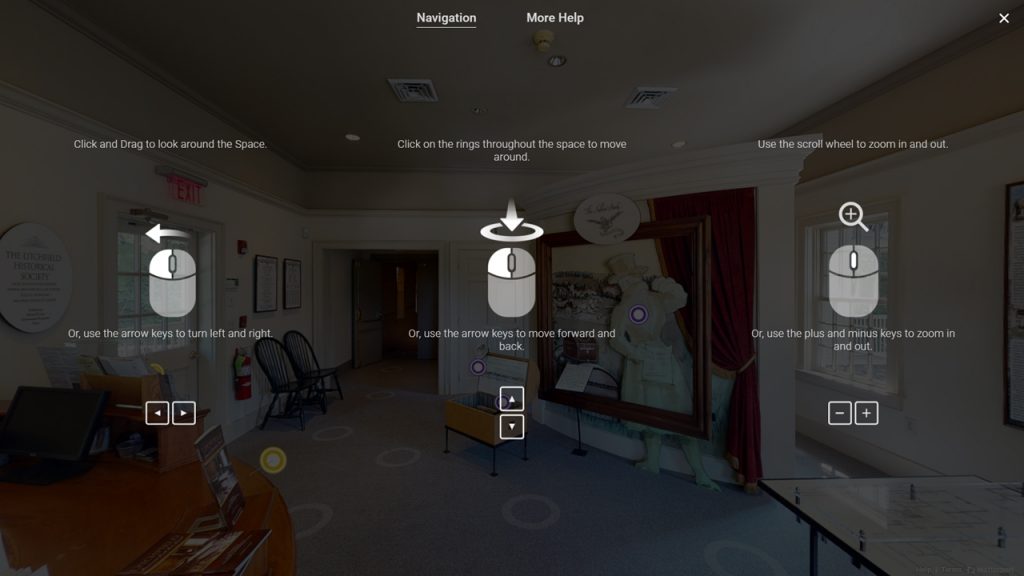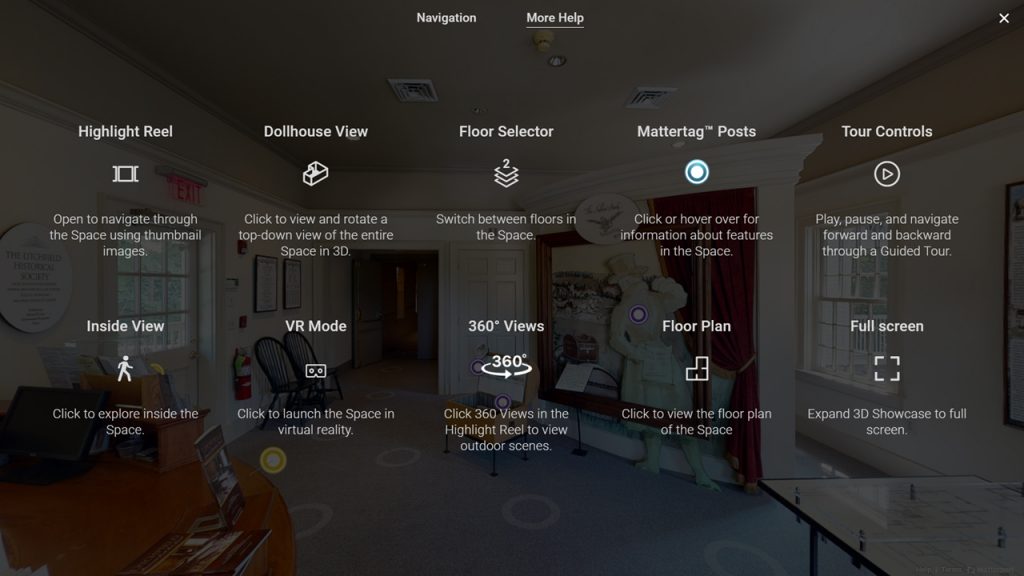 This project was made possible by
Find More on The Ledger
The Ledger is a database containing biographical information for students and instructors of the Litchfield Law School and Litchfield Female Academy. Learn more about the Ledger here.