Community Conversations:
Immigration and Litchfield's Development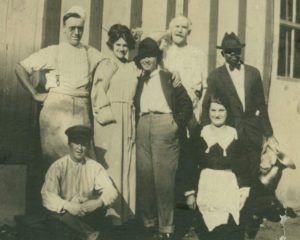 Sunday, November 4 at 3:00 p.m.

Limit 40 people.
Registration Required: Email or Call 860-567-4501

November's "Community Conversations" will cover the topic of Immigration in Litchfield. From the first migrants from Hartford and Windsor in the 18th Century, Litchfield has become home to people of varied heritage.
We want to hear your family's story!
Where did they come from? When did they arrive? How did they help to shape the community into what it is today? Are you an immigrant? Please feel free to bring small artifacts, documents, photos, or other memorabilia you would like to share with other participants. In order to encourage meaningful conversation, space is limited to 40 people. You MUST pre-register to participate in the program.
There will be facilitators to help guide participation. Unable to attend but want to share your story? We would love to hear from you!
Download the Event Flyer here. (PDF)
Thank you to our Sponsor!
Our "Community Conversations" series is FREE and open to the public. It is supported by A Common Heritage grant awarded to the Society by the National Endowment for the Humanities.