Our inquiry-based school programs use Litchfield's rich history as a window to explore national historical themes. Each program uses primary sources from our archives and object collection to engage and excite students.  Created to align with the Connecticut Elementary and Secondary Social Studies Frameworks, our programs can help you meet your classroom and homeschool needs while making history fun and accessible. We have more to offer and are happy to design a program to meet your classroom needs. Special programs take time, so contact us early.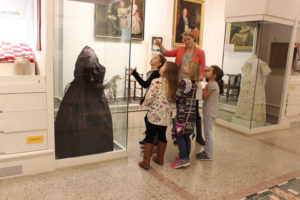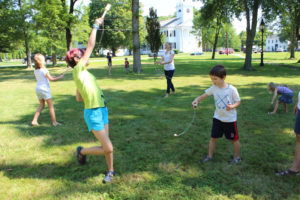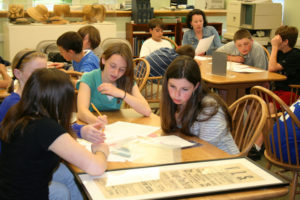 BOOKING DETAILS
Price: $5/student, chaperones free (free for Litchfield Public Schools)
Reservations are required for all groups
Reservations should be made no later than 2 weeks before desired date
Minimum group size is 6 students
One chaperone is required for every 10 students
Facilities are wheelchair accessible, please advise of any students with special needs.
PROGRAMS FOR ELEMENTARY SCHOOL STUDENTS
Washington's Spies: The Culper Spy Ring

Heroes of the Revolution: Walking Tour of Litchfield

The Early American Classroom
At Home in History
Growing from Village to Town
Be a Better Historian: Research Skills Workshop
PROGRAMS FOR MIDDLE & HIGH SCHOOL STUDENTS
Party Spirit: The Federalists & Anti-Federalists of Litchfield
Washington's Spies: The Culper Spy Ring
Heroes of the Revolution: Walking Tour of Litchfield
How did they Get Here: Travel in the Past
Moot Court Cases: Amistad
Moot Court Case: Prudence Crandall
Hour of Conflict: Civil War in Litchfield
Be a Better Historian: Research Skills Workshop
To read expanded program descriptions, download the Youth Programs. (PDF, 4MB)