Celebrate Litchfield's 300th Anniversary and Sotheby's 275th Anniversary with William Pitt Sotheby's International Realty and the Litchfield Historical Society.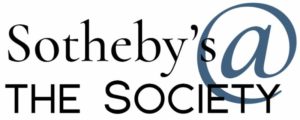 Lecture and Reception
July 11, 2019 from 5:00 to 7:30 p.m.
Join us at the Litchfield History Museum for a presentation by Erik Gronning, Senior Vice President at Sotheby's New York and Head of Department for Americana. Mr. Gronning is a noted furniture scholar who has written extensively on late-17th and early-18th century American furniture.
The presentation will be followed by a reception at the Tapping Reeve Meadow, a short walk from the Museum. Drinks and light refreshments will be served.
Tickets
Individual – $75.00
Benefactor – $250.00
Silent Auction Items include:
Specialist-Led Tour of Sotheby's New York
Invitations to January's Important Americana Reception
& More!
Appraisal Day
July 12, 2019 from 11:00 a.m to 3:00 p.m.
Sotheby's experts will be on hand at the History Museum to consult on items in your collection and the process of consigning items in a Sotheby's auction. Guests are encouraged to send photographs of the their items to adubois@litchfieldhistoricalsociety.org ahead of the event.
FREE event – registration is requested, but not required.
Suggested donation of $20.00
Register Online Here
Call (860) 567-4501
Email registration@litchfieldhistoricalsociety.org